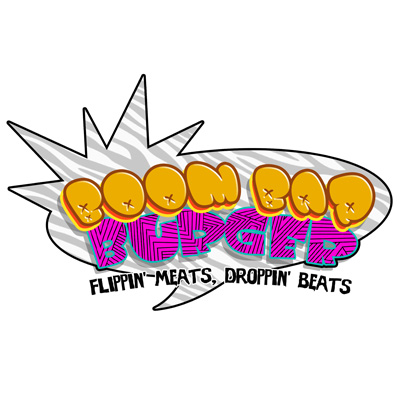 Meaty eats and hip-hop beats
The Piggy Smalls (£8)
5oz 28 Days aged beef patty topped with Smokey's Legacy Pulled Pork and Smoked streaky bacon. 
The Greasy Elliot (£8)
Custom made 28 Days aged beef patty mixed with premium pancetta lardons and topped with chorizo iberico.
Fight fo' yo right to patty (£12)
Super special premium wagyu steak burger patty with the works, as premium as it gets.
The "Neat Dogg feat. Chilli con Carne West (£6)
9"Smoked Frank sausage topped with our signature Chilli con Carne West Side Style.
Available 23rd, 24th and 25th September.